The start-up company Norhybrid Renewables is aiming for the billion in 2026. Now the company is getting help from Japanese pension money and an American investment company to speed up the venture.
Published 11. March 2023 at 08:17
Reading time: 4 minutes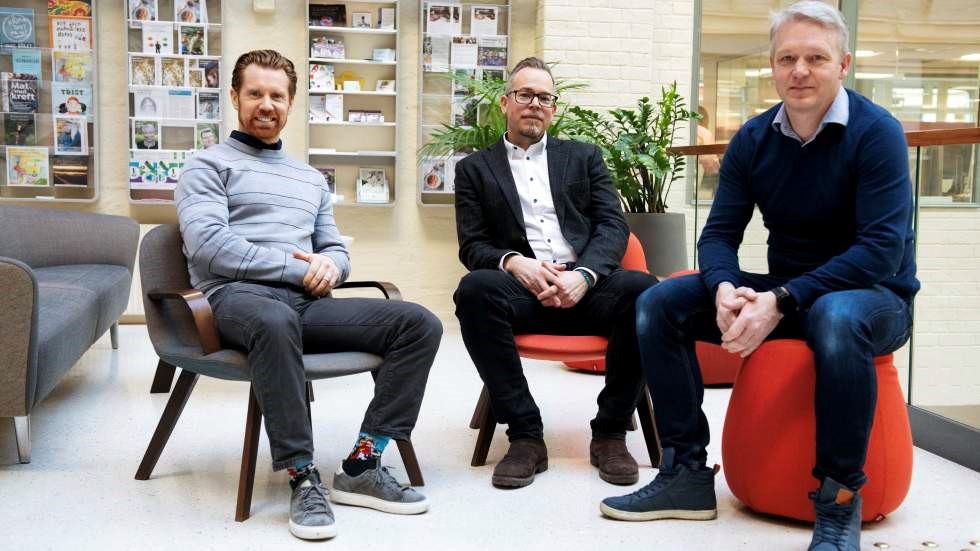 BIG PLANS: Norhybrid Renewables has ambitions of billions in sales in 2026. From left, CEO Karl Andersen of the store owner AVG Group, CEO Carl Ivar Holmen of Norhybrid and investment director Endre Grønmyr of AVG Group. FOTO: IVAN KVERME
Industry
Sigurd Sveen
Journalist
Norhybrid Renewables was established in 2019 to set up hybrid energy systems based on solar and wind power. The concept is based on small, proprietary wind turbines that can cluster together with solar panels to increase power production in urban areas.
The company was hit hard in 2021, when one of the founders, Ole Vidar Homleid, died suddenly. However, it was quickly decided to continue the initiative, and Carl Ivar Holmen came in as the new CEO.
Morgan Stanley's European ESG favorites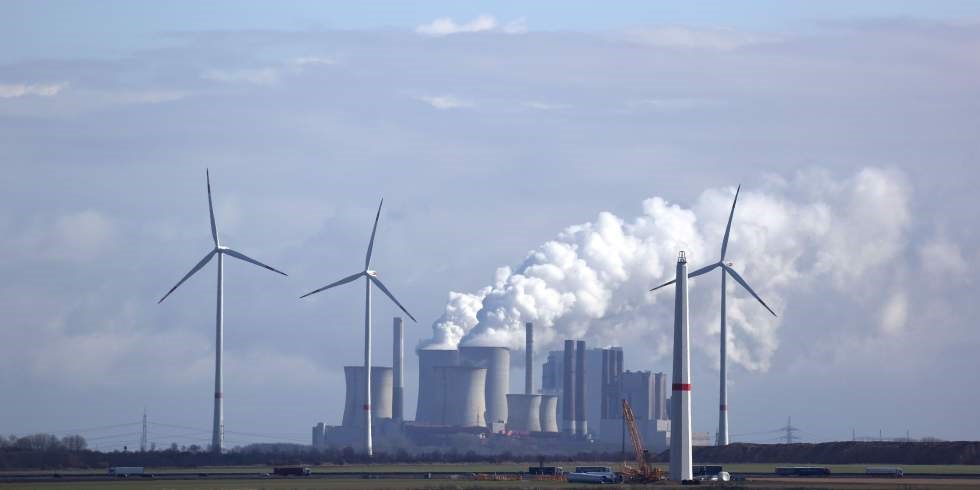 Now the company will raise NOK 20 million to increase the pace of the investment. In addition, a major share issue of up to NOK 100 million is planned towards the end of the year.
"The problem with clean solar parks is that they only produce energy during the day. If we combine these parks with wind turbines and batteries, far more stable power supplies are achieved. We also offer energy management systems so that local consumption and supply to the grid can be optimised," says Holmen.
Located far ahead
After the tragic death of the entrepreneur, the New York-based fund AVG Group came into ownership with about 70 percent of the shares. The company's management owns the rest. AVG Group is led by the American Karl Andersen, with a Norwegian father from Bergen.
The fund will invest in Norwegian and Nordic technology companies that can contribute to the energy transition. The money the company manages originates from Japanese pension funds and international family offices. In order to find the right investments in the Nordic region, the management company has appointed Endre Grønmyr as investment director, while the experienced financier Rolf Andreas Wikborg sits on the investment committee.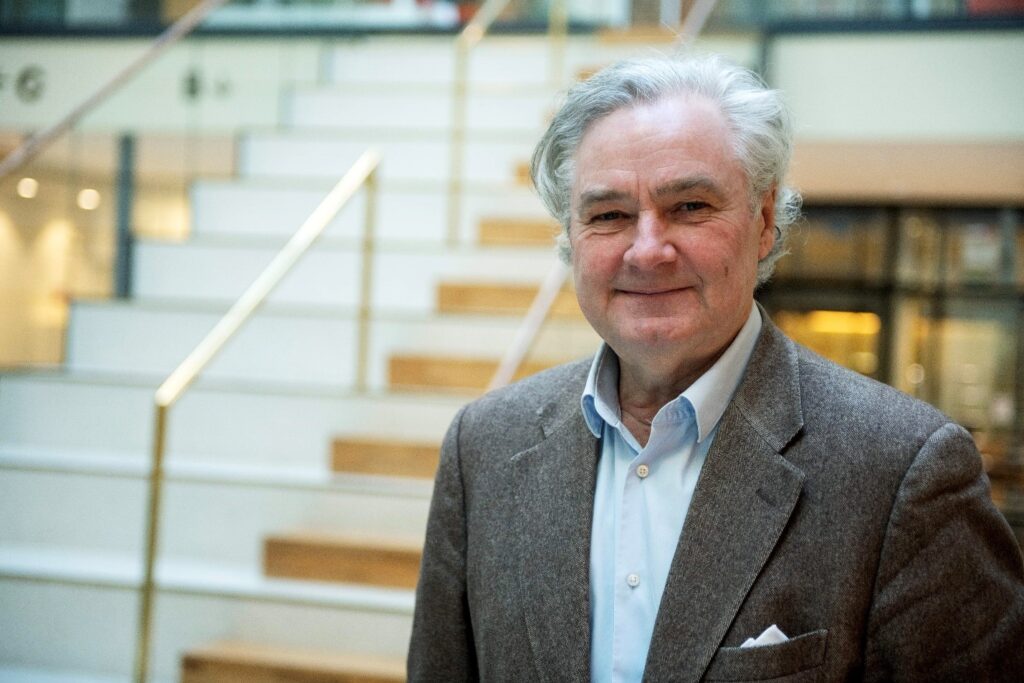 Rolf Wikborg, AVG IVAN KVERME
"There is a large market for distributed energy solutions in the US, and Norhybrid technology is a perfect fit. Last year's Inflation Reduction Act makes it easier for early-stage companies to enter the US market," says Andersen, who recently visited Norway.
The green shift threatens the world's energy security
The plan is for AVG Group to take off approximately half of the ongoing share issue, while the rest is intended for external investors.
"Norway have come a long way in the green transition, and many companies are at the forefront technologically. They know what works and what doesn't. In the US, there are many companies that develop solar energy, but very few are aware that it is possible to replenish with Norhybrid's wind power solution. Now we will help Norhybrid enter the American market," says Andersen.
Collaborating with Hydro Rein
After the troubled start-up period, the Norhybrid CEO expects rapid revenue growth in the coming years. Four core markets have been selected, with the US being the most important. Investments are also being made in coastal areas with good wind conditions in southern and central Europe, and in the UK.
"We have a pipeline of 15 to 20 projects. When these are realised, however, will vary somewhat," says Holmen.
The size of Norhybrid's projects varies from 0.5 megawatts to up to 20 megawatts.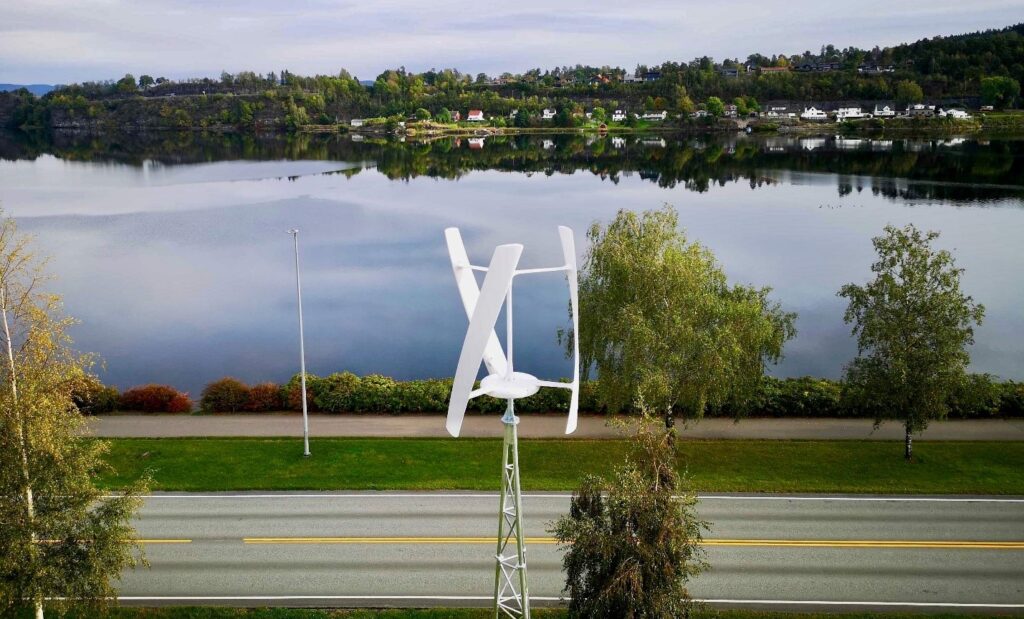 SMALL FOOTPRINT: Norhybrid Renewables' small wind turbines can be set up in urban areas. FOTO NORHYBRID RENEWABLES
"Among other things, we have partnered with Hydro Rein to deliver three to five hybrid plants over the next two years. These plants are linked to industrial applications. We also have projects going on with energy companies," says Holmen.
1 billion kroner
To highlight Norhybrid's hybrid solution, a demonstration plant is now being built at Lista Airport in Farsund. The facility is scheduled to be operational during May.
What financial ambitions does Norhybrid have?
"There are many places where it is out of the question to set up large wind turbines, which is why the market for our distributed hybrid solution is huge. Worldwide, we estimate this market at around $30 billion. Our ambition is to reach a turnover of NOK 1 billion in 2026," says Holmen.
2023 will be the first year of revenue for Norhybrid. A turnover of NOK 15 million has been budgeted, but they will probably be even slightly higher, according to Holmen. In 2024, the forecast is a turnover of NOK 100 million.
"Our wind turbines have a low visual expression. Since they disappear in the landscape, they can be set up in neighboring areas. If we succeed in the US and the UK, we clearly believe that our 2026 ambition is realistic," says Holmen.